Welcome!
Join me on my journey as I think and write and speak about life.  On my site, you'll find information to help develop personal skills for work and home, as well as stories about life and living.
Only A Pawn: Warriors for Equal Rights is available for preorder!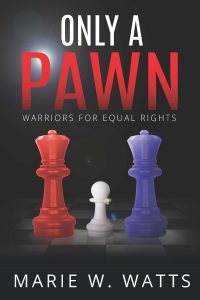 The Warriors for Equal Rights saga continues in Only a Pawn.
The digital version is available now for preorder.
The release date is August 28, 2020, in honor of Dr. Martin Luther King's "I Have A Dream" speech.  At that date the paperback version will also be available.