Welcome!

Join me on my journey as I think, write, and speak about life.  On my site, you'll find information to help develop personal skills for work and home, as  Well as stories about life and living.
RAPTURE BY REVENGE: WARRIORS FOR EQUAL RIGHTS IS HERE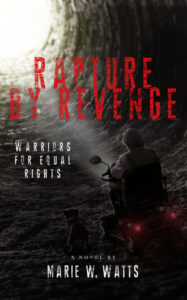 The last book of the Warriors for Equal Rights trilogy, Rapture by Revenge, is now availabe.