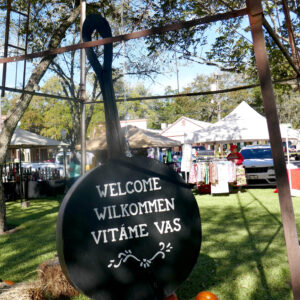 Last weekend I attended a unique small-town festival in Fayetteville, Texas called Lickskillet Days, now in its forty-fourth year. The event is a fascinating blend of cultures, making it an extraordinary window into the past of this small central Texas town of 255 residents.  For a change, the weather was perfect—not too hot and not too cold—just right.
SMALL-TOWN FESTIVAL HISTORY
Fayetteville originated from a settlement of three Caucasian families who obtained land grants from Stephen F. Austin beginning in 1821.  On the Old San Felipe to Bastrop Road, the area was a stagecoach stop and its residents played a role in the 1836 Texas Revolution.  While having several names, the community was also known early on as Lick Skillet (Lickskillet).  The legend is that when latecomers to community festivals complained that the food was gone, they were told to "lick the skillet".
By the 1830s, German settlers arrived, followed by Czech Protestants and Catholics in 1853.  By the 1870s, most Anglo settlers had left the area.  Today, English is the dominant language with some senior citizens proficient in Czech or German.
SMALL-TOWN FESTIVAL FOOD
This year, the fare was all Texan.  Hamburgers on Saturday night and barbeque Sunday afternoon.  The African American church sold baked goods—sweet potato and apple pies, carrot and 7-Up cakes—as a fundraiser.  Happily, I was able to buy and freeze these delicacies for Thanksgiving.
And, as a nod to the Czechs and Germans, plenty of beer!  In fact, Sunday afternoon Dr. Pepper was sold out, but there was plenty of the sudsy stuff!  (BBQ just isn't any good without an ice-cold beer.)
SMALL-TOWN FESTIVAL PARADE
The parades in our rural area are something else, and this one didn't disappoint.  Mounted sheriff deputies carrying the U.S. and state flags led the way.  Then, came the pageant queens, antique cars and tractors, the high school cheer squad, and candidates running for election.  A parade in this county is never complete without fire trucks from our volunteer fire departments, sirens screaming.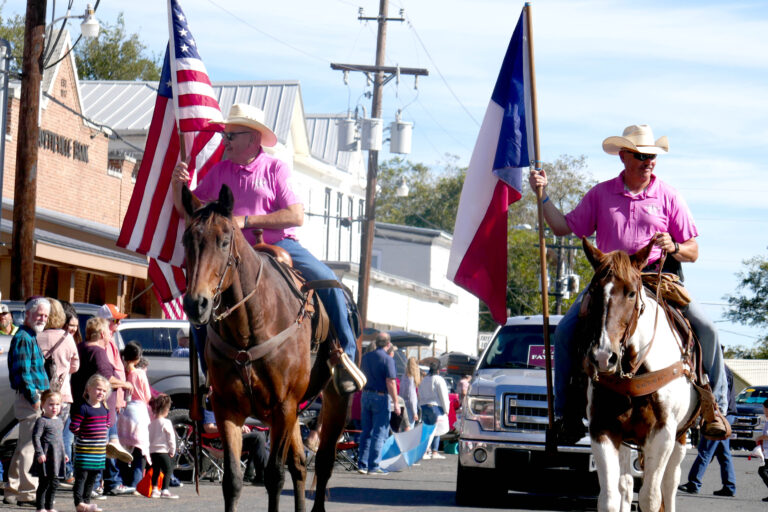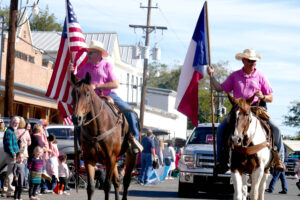 And the candy!  Riders were tossing candy right and left to the kids who were smart enough to bring big bags to store their booty.  (All this sugar and Halloween isn't even here yet?)
SMALL-TOWN FESTIVAL ACTIVITIES
Saturday night brought the folks out to the town square to dance to country music by Southbound 955.  Other organized events included Czech dancers and singers, skillet licking contest, the queen pageant, live and silent auctions, a bounce house for the kids, and vendors selling crafts.
The high school baseball team won the state 1A baseball championship this year and were presented with rings on stage.  The victory was so monumental that these young men were also the parade Grand Marshals.


SMALL-TOWN FESTIVAL AND COVID
COVID has hit area festivals hard; the low turnout of vendors visible.  My husband was disappointed that the kettle corn vendor was absent.  But the perfect weather brought crowds, leaving all the Lickskillet t-shirts sold out.
Oh, well.  It will give me an excuse to return next year!
Sign up on www.mariewatts.com to receive future Stories About Life delivered to your email address or read more stories by clicking here.