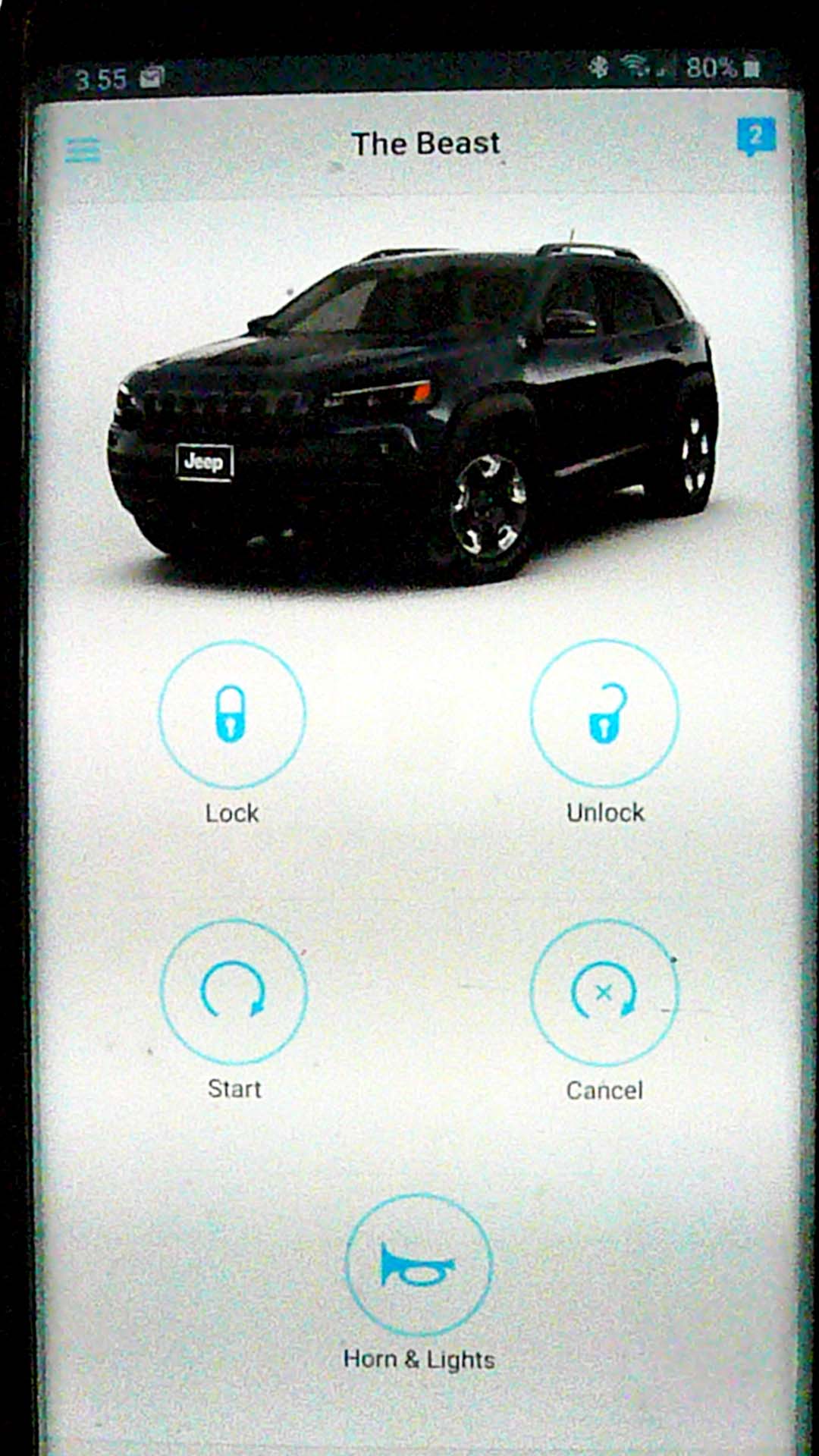 The new Jeep Cherokee sat in my driveway for several days before I got around to reading the manual. This mainly happened because we were out of town but, I must admit, I was still mourning the Renegade and in no hurry to get involved with my new suitor.
 Eventually, I stuck my toe in the water, setting up my free trials of satellite radio and roadside assistance. My husband combined the free radio trial with our current Sirius account. However, when I went to use the radio, it didn't work. A phone call did the trick, and the signal was refreshed. RADIO!
Now on to the SiriusXM Guardian, which is the roadside assistance package. Once activated, it utilizes the Uconnect system so you can start the car remotely or lock/unlock it with an app on your smartphone.
 Pushing the assistance button on the car's mirror summoned an agent who walked me through the features and tried to sell me more service than the year I get free. Then she asked a stunning question. What is your car's name?
 To be honest with you, I've never named my cars. I just called them the Liberty, the Edge, the Le Mans, my car, or the station wagon–you get the idea.
 Having a name was important, she said, so you could utilize Alexa instead of having to pick up your phone and punch in the information on your app. She spent an extended period coaxing a moniker from me, but I just couldn't commit.
 My husband had said several times that the car was indeed a real beast. It has beefy tires for off-roading and dark trim. Two large red hooks stick out the front for towing. After some thought, I decided that the name was appropriate.
 I'm beginning to fall in love with The Beast and hoping he takes me down many backroads in the future. 
 Do you name your cars?