Only A Pawn: Warriors for Equal Rights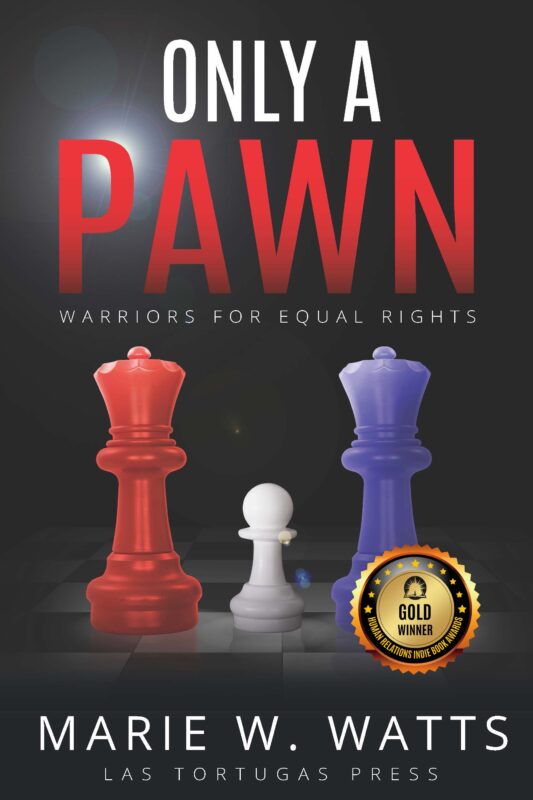 The Warriors for Equal Rights saga continues in Only A Pawn
Only A Pawn: Warriors for Equal Rights is the 2023 Gold Winner for Multicultural Realistic Fiction Human Relations Indie Book.
All Alice wants is to do the right thing.  But the powers that be have other ideas.
Alice's struggles to meld her dysfunctional team into a crack federal investigative unit bringing workplace discriminators to justice have paid off.  She doesn't regret the corners she cut to mete out justice.  But one egregious offender continues to elude her.  As she fights to nail the affluent, arrogant sex harasser, obstacles appear.
To make matters worse, a new employee, Royce, sends the office into chaos all the while the staff's personal problems distract from their essential work.  The stress and anxiety send Alice into rehab.  Meanwhile, her team attempts to fend off the federal auditor bent on ending Alice's career over her shoddy recordkeeping and failure to adhere to the rules.  Barely surviving a brutal grilling from a House subcommittee, Alice feels the harasser will go free.
 Will a white knight arrive in time to rescue Alice from checkmate?
Order Now!