Work does not have to be boring.  Just use your imagination and create your own fun.  The housekeeping staff on the Celestyal Crystal cruise ship has figured out how to put a little spice in their daily routine.  Towel Animals!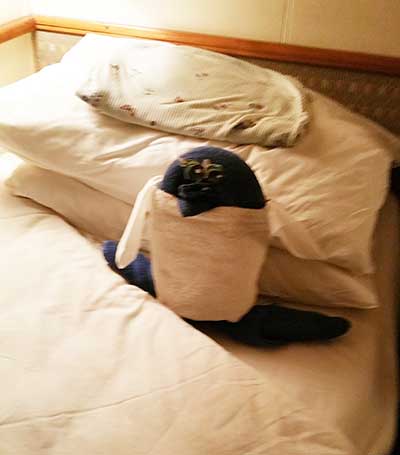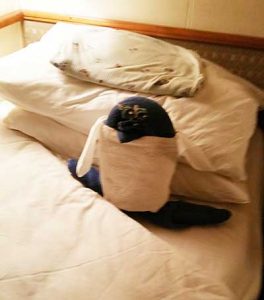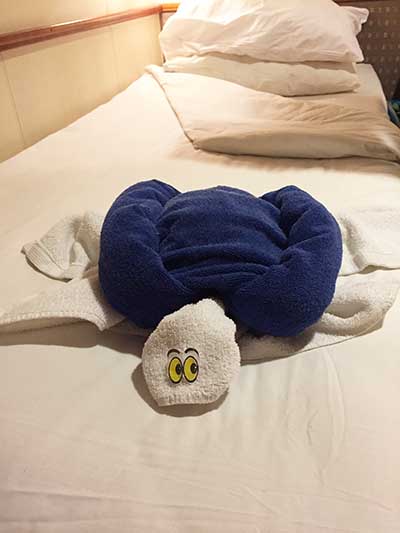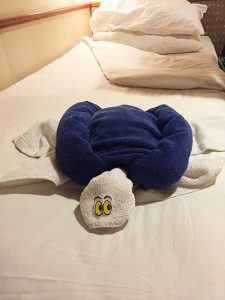 Every day a new creation would appear in our cabin.  The unique art has created such a buzz on the ship that the cruise activity directors hold weekly sessions on how to fold your own creatures.
And on my birthday?  I was treated to ET in a onesie and a birthday cake!  This made the cruise wacky and so much fun.
What can you do to have a little more fun in your life?