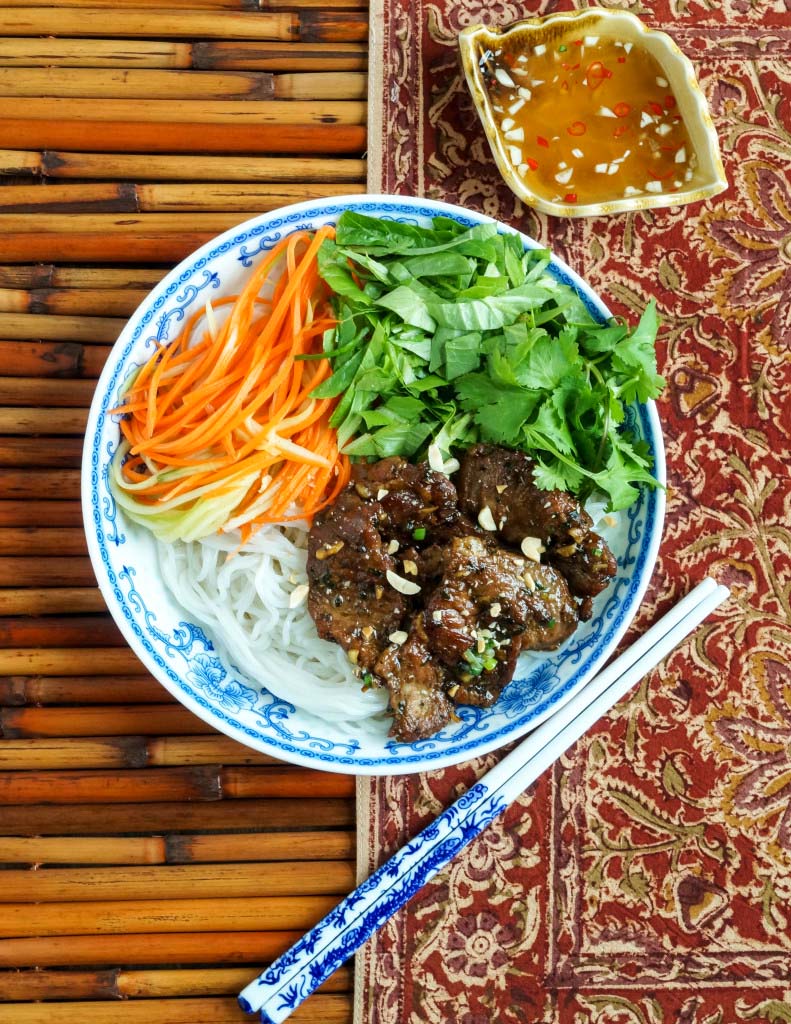 Recently I made a quick trip to Houston for a doctor's appointment.  And, while I much prefer country living, I miss the food diversity of the Bayou City.  After a little arm twisting, my husband took me to a Vietnamese noodle house.
I relished in spring rolls and my favorite dish, bún thịt nướng.   For those who are not versed in the Vietnamese menu, let me explain.  It comes in a bowl full of rice vermicelli noodles topped with fresh vegetables and grilled pork.  I dump the fish dipping sauce, nuoc cham, over it.  I discovered the dish back in the 1990s when I worked in downtown Houston at one of the many restaurants in the Vietnamese area of town.
Yum!  I looked around and marveled.  Asians, Hispanics, and African-Americans were chowing down around me.  And, believe it or not, an African-American deputy sheriff was eating his noodles with chopsticks!  Unfortunately, I don't have his skill level.
 What amazes me is that Vietnames cooks aren't sticking with these traditional dishes.  One inventive chef is selling oxtail tacos while  Viet-cajun crawfish (boiled plain and tossed in sauces and seasonings like garlic, onions, peppers and orange wedges) are all the rage.
It's good to be back in Houston, if only for a day.
Do you have a favorite Vietnamese dish?