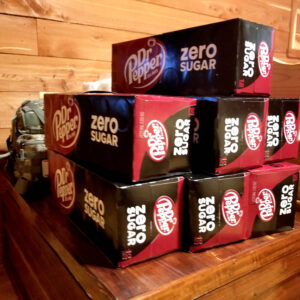 Until recently, I considered myself immune to shortage frustration.  My toilet tissue and hand sanitizer stockpiles are healthy.  What more could anyone want?  But this week, the new economy has punched my button big time! 
Where do I start?
EMPLOYEE SHORTAGE FRUSTRATION
The local fried chicken chain is doing drive-through only because there is insufficient staff to open the dining room. (We are tired of eating in our car.)
The doctor's office failed to call my husband to tell him he needed a CPAP machine. They had the test results for six days before he called them.  (Apparently, he has such severe sleep apnea that it's dangerous.  However, neither the testing company nor the physician's office has been in too much of a hurry to take care of this.)
The coat I ordered took FedEx six days to transport from Los Angeles, California to Benson, Arizona.
FOOD SHORTAGE FRUSTRATION
Only one brand of frozen hash browns existed in the store; I nabbed it. The good ones and the fresh ones were gone.    (I wasn't too upset as I don't eat the stuff.)
Zero Dr. Pepper shortages are another thing. My husband started drinking them and goes into a panic when his stash is low.  He insists I check frequently at stores around town. Twice my husband has recruited our daughter and son-in-law to search for the rarified elixir.  Once, he even drove the three-hour round trip to pick up a load.    
  PRODUCT SHORTAGE FRUSTRATION
I belong to the HP instant ink program. In theory, I pay a small monthly fee and they send me cartridges when their system detects mine are low.  Only this time, their computers said something was wrong and I needed to clean the copper plates inside to see if that fixed the problem.  Well, I have no copper plates.  The cartridges are flat-out empty.  (Do I chalk this up to the lack of employees that the computer program malfunctioned?)  Yes, I am getting new ones but the delivery time of two to three business days has now morphed to eight to ten business days. My printer is dead in the water, so that form I need to take to the water company will have to wait.
Remember that CPAP machine? Apparently, a nationwide shortage of these lifesaving devices is alive and well.  No wonder the doctor's office was in no hurry. Turns out a recall of nearly two million devices has exacerbated the already stressed supply chain. (Drats!  I'll have to continue to listen to my husband snore.  Thank goodness my own CPAP provides an extra layer of white noise for me.)
What an extraordinary time we live in.  My only other recollection of a shortage that affected me was the gas scarcity of 1979-80.  Memories of waiting in line at the filling station with a newborn and toddler for hours haunt me to this day. 
But, this shortage, like the other, will soon work itself out.  At least, that's what I'm telling myself. 
Sign up on www.mariewatts.com to receive future Stories About Life delivered to your email address or read more stories by clicking here.