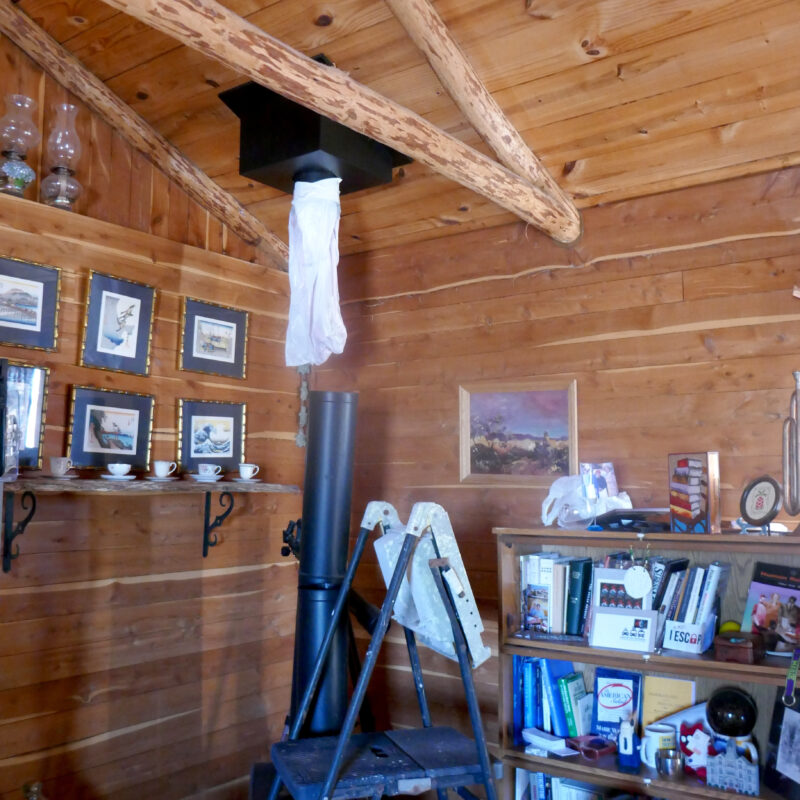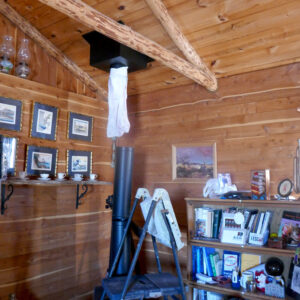 What a week!  The Texas deep freeze was a sucker punch.  Never in my life have I endured such frigid temperatures in the Lone Star state.  While my humble abode can handle one hundred ten degrees with no problem, seven degrees is an entirely different matter. 
Aware the weather would turn, I worked daily to batten down the hatches.  Because of my husband's disability, he is unable to assist.  My grand plan upon losing electricity (note: we are all electric) was to retreat to my five hundred square foot office with a wood-burning stove designed to heat eight hundred square feet.  If necessary, I could lug the generator to a nearby window and run the cord through.  
Unfortunately, ahead of the arctic blast, I knocked the stove pipe with my arm, dislodging it.  With insufficient arm strength, I was unable to put Humpty Dumpty back together again.  Desperate, I stuffed a towel into the gaping hole, taping a garbage bag around it.  Turning off the water and abandoning my sanctuary forced me to Plan B.
The main ranch house has a fireplace so I began dragging every piece of available wood to the south porch, making several trips in the John Deere gator, ice crunching under my feet.    Realizing the fireplace could only keep parts of the great room warm, panicked me.
Monday, we awoke to four inches of snow, the first of five storms to hit us through Friday.  The following days alternated between a bit of melting, ice flurries, and one last snowfall. 
Then the blinking electricity scare began.  Monday the power cut off and on with increasing frequency, terrorizing us.  Thankfully, our awesome Fayette Electric Cooperative came to the rescue, stabilizing the situation by noon.  The power held except for one quick outage for the duration.
Water worries were next.  The night before temperatures dipped to nine, I smugly dripped my faucets.  But I failed to include the hot water spigots as well, which promptly froze in the kitchen and guest bath.  Still, due to low pressure, sponge baths were the only option.
Eventually, between the pressure issues and frozen pipes, the water company put out a boil water notice as well as pleaded with customers not to drip faucets.  Panicked, I stuck my arm into snowy runoff water to shut the main line.  (After all, I am still one who obeys authorities.) 
By Thursday night, I was desperate.  Never mind that I hadn't washed my hair since Sunday, or that my husband, Donnie Downer, drove me up the wall all the while preaching gloom and doom.  The real issue was that my supplies of Jack Daniels Rye and martini olives were dangerously low!  One more day and I would be forced to scrounge the liquor cabinet for less appealing alternatives.  Adding insult to injury, the water company said not to use the ice in the icemaker.
And, with no water, I couldn't wash my whiskey or martini glass.  The only saving grace was finding a stash of clean ice in a Ziploc bag so I could make it through the night. Oh, yeah, and I uncovered a few red Solo cups to save the day.    
Friday we were able to make it to town.  While no milk or bread was available, sushi plus a fresh supply of Jack and olives graced my shopping cart.  After a shower at the gym, I was able to face the world.
With help from my children and grandchildren, the office is back to normal, although we are still dealing with water issues in the big house.  At least a hot shower is available on demand as well as ice in ice trays. 
Life is good.