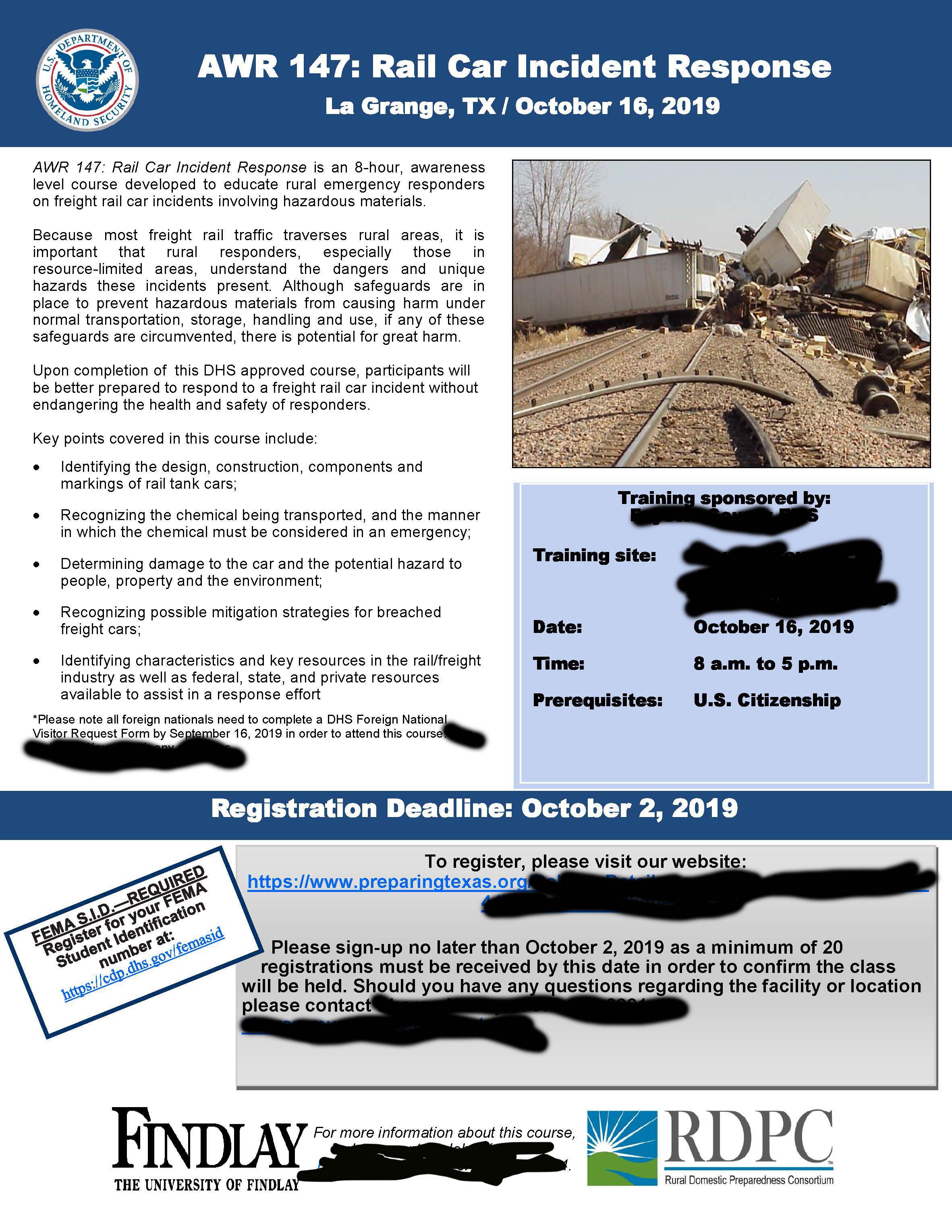 I received a notice recently about first responder training being offered in my community sponsored by the Department of Homeland Security.  The course, AWR 147: Rail Car Incident Response, is an eight-hour, awareness level course developed to educate rural emergency responders on freight rail car incidents involving hazardous materials.
 Looking over the agenda, I realized that much of the information in the course is contained in the 2016 Emergency Response Guide published by the U. S. Department of Transportation.  I downloaded it for free onto my cell phone.  No top-secret information needing a security clearance is going to be revealed. 
What really irked me was the only prerequisite:  U.S. Citizenship.
 The poster did have the following caveat:  *Please note all foreign nationals need to complete a DHS Foreign National Visitor Request Form by September 16, 2019 in order to attend this course.
 The reality of firefighters/first responders across the country is that the vast majority of them are volunteers.  According to FEMA's U.S. Fire Administration, of the ninety-one percent of the nation's fire departments registered with the agency, seventy-one percent are volunteer and sixteen percent are mostly volunteer.  In Texas, 71% are volunteer.
So, in order to protect our communities and get better at doing our unpaid jobs by sitting in an eight-hour training (unpaid), we have to prove we're citizens?  And if not a citizen, we are forced to jump through hoops to attend?   
 Give me a break.  Give volunteers across America a break. 
 Reference:
https://apps.usfa.fema.gov/registry/summary downloaded May 17, 2019.