Never forget the old adage, be careful what you ask for because you might  get it. I talked my husband into getting the RV, and now he has taken to the life wholeheartedly.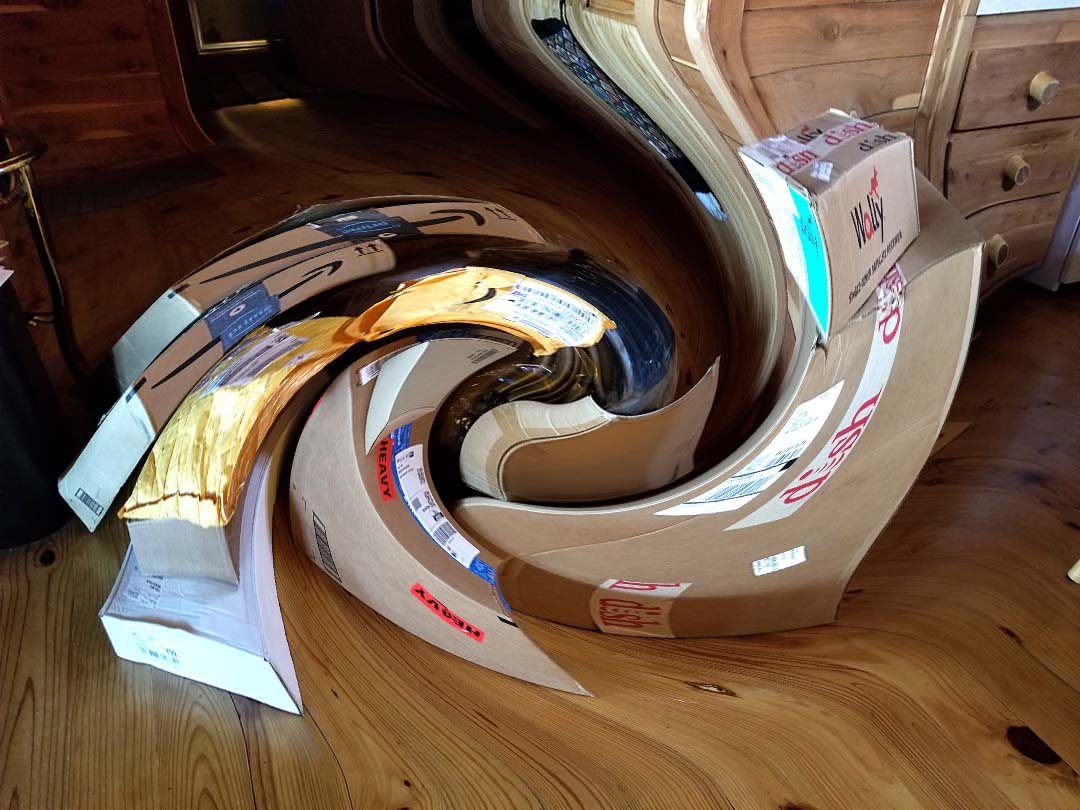 The only problem is that he had to buy a few things in order to travel in style.  Whoops! I meant to say lots of things. Mind you, we already had dishes, silverware, towels, lawn chairs, coffee maker, pots and pans, and tools on hand. What else is there?
A must-have was the Dish mobile satellite with two receivers; one for the bedroom and one for the main cabin. The vehicle is only thirty-two feet long, and I do not watch TV at night so, needless-to-say, I couldn't understand the extra receiver. I was informed the second is in case the grandchildren come and want to watch something different.
 Of course, there is a unique fold-up chair, surge protector for the electricity, magnets for a drawer, and water shoes in case he wants to go to the swimming pool. The rest of the purchases are a blur.
 And, I must confess, I have been shopping online in preparation for my trip to Europe.
UPS, FedEx, and USPS have been dropping off parcels for the last two weeks as ninety-five percent of the shopping was done online. So much, in fact, that we see the boxes and have no idea what is in them. The packages are swirling around us like whirling dervishes. Irked, I finally filled the back of the pickup truck with cardboard and took it to recycling just so we could maneuver in the great room.
 A friend sent me a cool RV book to record our outings as an RV warming present. We loved it but had no idea who it was from. She asked me if I had received a package and I had to say "yes", but we have so many packages arriving, which one are you talking about?
 So, since this was all my idea in the first place, I'll keep my mouth shut and enjoy the ride. That is if we can afford to go somewhere once the RV is outfitted!