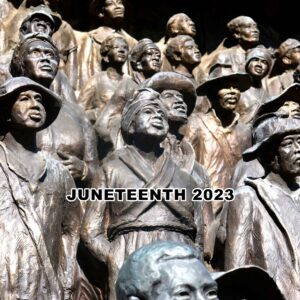 Juneteenth is not a new celebration in Fayette County, Texas. This rural central Texas County has been celebrating the occasion since after the Civil War. One of the earlier celebrations was recorded in the 1884 La Grange Journal. The newspaper indicated that Emancipation festivities were kicked off with a procession led by a wagon occupied by an African American brass band. Men, women, and children followed as the group made its way to Alexanders Park to hear speeches by Captain John L. Smith and J. G. Shermack.
 On June 19, 1865, Union General Gordon Granger read General Order No.3 to the public in Galveston, Texas, freeing the slaves.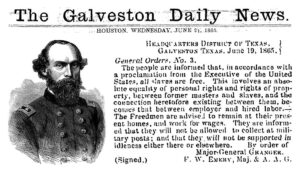 "The people of Texas are informed that, in accordance with a proclamation from the Executive of the United States, all slaves are free. This involves an absolute equality of personal rights and rights of property between former masters and slaves, and the connection heretofore existing between them becomes that between employer and hired labor. The freedmen are advised to remain quietly at their present homes and work for wages. They are informed that they will not be allowed to collect at military posts and that they will not be supported in idleness either there or elsewhere."
Word spread like lightening, upending the economy of Fayette County, and ushering in the dark era of Jim Crow.
 Those who attended would be amazed at today's celebration. We began with gospel music Friday night. Not even the heat could stop Saturday's parade that wound through La Grange's town square. Motorcyclists, antique cars, sling shot riders, and floats paid tribute.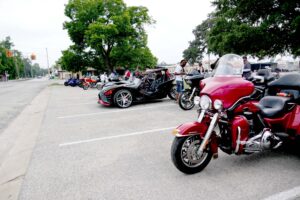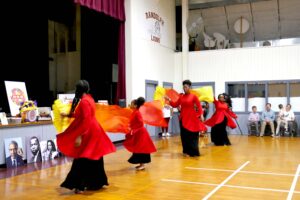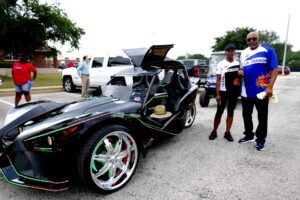 Then, festivities at the La Grange Recreation Center, site of the former Black High School during segregation, got underway. Door prizes; dance performances; BBQ chicken dinner complete with beans, potato salad, and watermelon; vendors touting their wares; and COOL Air Conditioning.
 Sunday included a church service at the recreation center.
 Yes, we have come far, but not far enough.
 Counselor for Racial Equity Janis Bowdler and Assistant Secretary for Economic Policy Benjamin Harris at the Department of Treasury explain the problem: 
Racial inequality in the United States today is rooted in longstanding behaviors, beliefs, and public and private policies that resulted in the appropriation of the physical, financial, labor, and other resources of non-white people. While a review of the origins of racial inequity is beyond the scope of this blog, it is important to note the prominent role of inequitable and harmful policies—dating back to before the country's founding. These include attacks on Native Americans' political status and expropriation of their land, the reliance on slavery to underpin a significant portion of the colonial and then U.S. economy, and the Jim Crow laws and other formal and informal policies that enforced segregation and severely limited opportunities for non-white Americans. The millions of African Americans who left the southern United States to escape Jim Crow laws faced formal and informal employment, housing, and educational discrimination in destination cities in the North and West.4 Native Americans who survived the military conquests of the mid-19th century were subject to policies that disenfranchised them, forced their assimilation and relocation, and removed Native children from their households. Anti-Latino sentiment, which grew in the 19th century as emigration from Mexico to the United States increased in the years following the Mexican-American War, grew further following the Great Depression due to concerns that Mexican Americans were taking jobs from European-Americans.5 Similarly, anti-Asian sentiment grew following the arrival of Chinese immigrants during the California Gold Rush, which was manifested in the Chinese Exclusion Act prohibiting the immigration of Chinese laborers beginning in 1882, and was ignited again after the bombing of Pearl Harbor, with the establishment of Japanese internment camps by executive order, which resulted in the forced relocation and internment of about 120,000 Japanese Americans.6  …These disparities are evident in the persistent over-representation of Black and Hispanic Americans among the population in poverty in the United States and in the widening of the racial wealth gap in recent decades.10 
 While we have removed most racist laws and policies, we have failed to provide a jump-start to provide these individuals who were deprived for so long with tools to lift themselves up. 
Let us all pledge on this day of celebration to live up to our potential as a nation and break the chains of poverty.
Sign up on www.mariewatts.com to receive future Stories About Life delivered to your email address or read more stories by clicking here.